If there is a God, why do we suffer? Why do some suffer while others don't?
CNN Belief Blog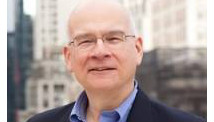 Editor's note: Timothy Keller is senior pastor of Redeemer Presbyterian Church in New York and author of The New York Times best-selling book "The Reason for God." His book for church leaders, "Center Church," will be published in September.

By Timothy Keller, Special to CNN
(CNN)–When I was diagnosed with cancer, the question "Why me?" was a natural one.
Later, when I survived but others with the same kind of cancer died, I also had to ask, "Why me?"
Suffering and death seem random, senseless.
The recent Aurora, Colorado, shootings — in which some people were spared and others lost — is the latest, vivid example of this, but there are plenty of others every day: from casualties in the Syria uprising to victims of accidents on American roads. Tsunamis, tornadoes, household accidents — the list is long.
View original post 785 more words
Ligonier Ministries just announced their internet radio station RefNet. The online radio station will stream broadcasts from Ligonier Ministries. It will also include broadcasts from Alister Begg, John MacArthur, John Piper, Albert Mohler and other.
Most of these are broadcasts that you can find in podcasts. But not everyone like to or knows how to listen to podcasts. I listen to these broadcasts on podcast occasionally but I'm also happy about it being in streaming radio format. Many times I have the radio streaming in the back while working on the computer.

Read more about it on
Ligonier
I like to idea of being able to comment on my ebooks and see comments from my friends. I hope they make an Android app soon.
Create a Virtual Book Club

Once you sign up for BookShout you can browse through their selection of Christian books. Buy books with your friends and create circles of people you would like to share notes with.

You can use BookShout for your local Bible study or small group. Or you can create a virtual book club with people all over the world.

Share your notes via Facebook or Twitter or share them with your circles. The multicolored highlights makes it easy to see and reply to other people's notes. If you want to take notes for yourself you can even take private notes.
via bockshiner
I'm not a fan of Instagram. Nor am I a fan of people that bash Instagram users. But I found this post funny.
Just because the picture looks artsy doesn't mean you are. I get it. We all went through our creative, experimental stages. There is a period in all of our lives where we think we can probably make money off our pseudo-artistic talent of choice. And now, you think you are a photographer because Instagram does the work for you. Do you have to focus anything? Do you have to worry about lighting? Do you have to think at all? Not really. You are part of a fast growing legion of people that have been duped into believing they are visionaries, auteurs, even.
First I heard about the death of the paper book. Now ebooks will be gone too? Well at least the concept of "book" will be gone.
Why is there a widely perceived assumption that more important work goes into books?

Why are only "ego noise" and other less worthy writings considered right for the Net?
The Expository Genius of John Calvin by Steven J. Lawson is on sale for only 99 cents.
In The Expository Genius of John Calvin you'll find an intimate portrait of Calvin the preacher—the core beliefs that determined his preaching style, the steps he took to prepare to preach, and the techniques he used in handling the Word of God, interpreting it, and applying it to his congregation. In the pulpit ministry of the great Reformer, Dr. Lawson finds inspiration and guidance for today's church and calls on modern pastors to follow the Reformer's example of strong expository preaching.
Tim Challies offers some good questions to ask yourself as you read a book.
First and foremost, a good book will have a heavy dependency upon Scripture. Whatever truth it seeks to teach will be ultimately drawn from God through the Bible rather than from any kind of human wisdom or experience. In the Bible God gives us the great privilege of seeing the world through his eyes and seeing life from his perspective. Therefore, whatever we teach about living the Christian life ought to depend heavily upon his wisdom.
[youtube http://www.youtube.com/watch?v=6LyUBX6oQPo&feature=player_embedded ]
I use my Android as my primary Bible and commentary. I have several Bible apps installed on my Android device. I just downloaded the Faithlife Study Bible and it could possibly become my favorite Bible for my Kindle Fire and Android phone.
Not only does Faithlife Study Bible include 1.4 million words in study notes alone. It also includes 3 layers of study notes, the Lexham English Bible, devotionals, about 400 photos, videos, and infographics and a Lexham Bible Dictionary.
The best part of the Bible is the layout on mobile devices and tablets. They've made it easy to read through the Bible while seeing study notes on the bottom. Something that other Bible apps haven't done so elegantly.
We're big fans of the work of our friends at Logos, who are continually improving and developing their Bible software to help Christians train and study. They've been incredibly generous to the readers of Resurgence by offering a standing 15% discount off of their Bible software base packages for the past few years now.

We're excited to be one of the first to let you all in on a sweet new app of theirs that you can grab for free right now: the Faithlife Study Bible, a monster 2.2-million word, fully mobile study Bible. It gives you access to a ton of notes, articles, photos, videos, infographics, and a Bible dictionary with 2,700 articles at your fingertips. It also lets you share your own notes, highlights, and even prayer requests with others, so it can be a tool for churches, book study groups, and small groups. What's more, since the Faithlife Study Bible is digital, the content isn't static, and the team at Logos will be continually adding new in-depth content and media in the future. Grab it today, because it won't be free forever.
via The Resurgance
[youtube http://www.youtube.com/watch?feature=player_embedded&v=9FcgJWjb91M]
You can download J. I . Packer's classic Knowing God from Christianaudio.com for free.
Dan Phillips explains on the Pyromanics blog why you should have a bible reading plan.
Why a plan? One is mindful of the possibly apocryphal story of the evangelist who was set upon by a critic, who announced, "Sir, I do not like your methods!" The man replied, "I am always glad to hear of a better approach. What is yours?" The critic stammered, "Why, I…I don't have one."

"I like mine better" was the response. And while pragmatism is a baneful worldview, there is something to be said for a touch of it once one has set on the needed goal within a God-centered worldview. Find the goal that pleases God, then figure out how to get there from here.
Ligonier has a good list of reading programs to start this year. If you never have used Professor Horner's Bible Reading System before I highly recommend trying it this year. Reading 10 chapters a day might look like a lot to read but once you start you can see that it doesn't really take that long.
Reading ten chapters a day, in the course of a year you'll read the Gospels four times, the Pentateuch twice, Paul's letters four to five times, the Old Testament wisdom literature six times, the Psalms at least twice, Proverbs and Acts a dozen times, and theOT History and Prophetic books about one and a half times.
O Father of Jesus,
Help me to approach thee with deepest reverence,
not with presumption,
not with servile fear, but with holy boldness.
Thou art beyond the grasp of my understanding,
but not beyond that of my love.
Thou knowest that I love thee supremely,
for thou art supremely adorable, good, perfect.
My heart melts at the love of Jesus,
my brother, bone of my bone, flesh of my flesh,
married to me, dead for me, risen for me;
He is mine and I am his,
given to me as well as for me;
I am never so much mine as when I am his,
or so much lost to myself until lost in him;
then I find my true manhood.
But my love is frost and cold, ice and snow;
Let his love warm me,
lighten my burden,
be my heaven;
May it be more revealed to me in all its influences
that my love to him may be more fervent
and glowing;
Let the mighty tide of his everlasting love
cover the rocks of my sin and care;
Then let my spirit float above those things
which had else wrecked my life.
Make me fruitful by living to that love,
my character becoming more beautiful every day.
If traces of Christ's love-artistry be upon me,
may he work on with his divine brush
until the complete image be obtained
and I be made a perfect copy of him,
my Master.
O Lord Jesus, come to me,
O Divine Spirit, rest upon me,
O Holy Father, look on me in mercy
for the sake of the well-beloved.
via The Valley of Vision: A collection of Prayers & Devotions
Is Jesus better than Muhammad?
One time, there was brought to Muhammad a woman who had comitted adultery. They asked him, "What shall we do with her?" Muhammad said, "Go away. Bring her back after the baby is born."
So they brought her back after the baby was born, and Muhammad said, "Let her go and nurse the child. Bring her back when the child is two years old."

So they brought her back and Muhammad said, "Take the baby from her and kill her." And that is what they did.

Now let us compare Muhammad to Jesus. There was a time when people brought a woman to Jesus who had been caught in adultery. "Shall we stone her?" the people said. Jesus replied, "Let him who is without sin cast the first stone." Everybody went away. There was nobody left to stone her because they all knew they had sinned. Then Jesus said, "Neither do I condemn you. Go and sin no more."

I ask you – who would you rather follow, Muhammad or Jesus?