If there is a God, why do we suffer? Why do some suffer while others don't?
CNN Belief Blog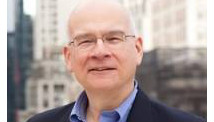 Editor's note: Timothy Keller is senior pastor of Redeemer Presbyterian Church in New York and author of The New York Times best-selling book "The Reason for God." His book for church leaders, "Center Church," will be published in September.

By Timothy Keller, Special to CNN
(CNN)–When I was diagnosed with cancer, the question "Why me?" was a natural one.
Later, when I survived but others with the same kind of cancer died, I also had to ask, "Why me?"
Suffering and death seem random, senseless.
The recent Aurora, Colorado, shootings — in which some people were spared and others lost — is the latest, vivid example of this, but there are plenty of others every day: from casualties in the Syria uprising to victims of accidents on American roads. Tsunamis, tornadoes, household accidents — the list is long.
View original post 785 more words
Ligonier Ministries just announced their internet radio station RefNet. The online radio station will stream broadcasts from Ligonier Ministries. It will also include broadcasts from Alister Begg, John MacArthur, John Piper, Albert Mohler and other.
Most of these are broadcasts that you can find in podcasts. But not everyone like to or knows how to listen to podcasts. I listen to these broadcasts on podcast occasionally but I'm also happy about it being in streaming radio format. Many times I have the radio streaming in the back while working on the computer.

Read more about it on
Ligonier
I like to idea of being able to comment on my ebooks and see comments from my friends. I hope they make an Android app soon.
Create a Virtual Book Club

Once you sign up for BookShout you can browse through their selection of Christian books. Buy books with your friends and create circles of people you would like to share notes with.

You can use BookShout for your local Bible study or small group. Or you can create a virtual book club with people all over the world.

Share your notes via Facebook or Twitter or share them with your circles. The multicolored highlights makes it easy to see and reply to other people's notes. If you want to take notes for yourself you can even take private notes.
via bockshiner
You can download J. I . Packer's classic Knowing God from Christianaudio.com for free.
Dan Phillips explains on the Pyromanics blog why you should have a bible reading plan.
Why a plan? One is mindful of the possibly apocryphal story of the evangelist who was set upon by a critic, who announced, "Sir, I do not like your methods!" The man replied, "I am always glad to hear of a better approach. What is yours?" The critic stammered, "Why, I…I don't have one."

"I like mine better" was the response. And while pragmatism is a baneful worldview, there is something to be said for a touch of it once one has set on the needed goal within a God-centered worldview. Find the goal that pleases God, then figure out how to get there from here.
Ligonier has a good list of reading programs to start this year. If you never have used Professor Horner's Bible Reading System before I highly recommend trying it this year. Reading 10 chapters a day might look like a lot to read but once you start you can see that it doesn't really take that long.
Reading ten chapters a day, in the course of a year you'll read the Gospels four times, the Pentateuch twice, Paul's letters four to five times, the Old Testament wisdom literature six times, the Psalms at least twice, Proverbs and Acts a dozen times, and theOT History and Prophetic books about one and a half times.
O Father of Jesus,
Help me to approach thee with deepest reverence,
not with presumption,
not with servile fear, but with holy boldness.
Thou art beyond the grasp of my understanding,
but not beyond that of my love.
Thou knowest that I love thee supremely,
for thou art supremely adorable, good, perfect.
My heart melts at the love of Jesus,
my brother, bone of my bone, flesh of my flesh,
married to me, dead for me, risen for me;
He is mine and I am his,
given to me as well as for me;
I am never so much mine as when I am his,
or so much lost to myself until lost in him;
then I find my true manhood.
But my love is frost and cold, ice and snow;
Let his love warm me,
lighten my burden,
be my heaven;
May it be more revealed to me in all its influences
that my love to him may be more fervent
and glowing;
Let the mighty tide of his everlasting love
cover the rocks of my sin and care;
Then let my spirit float above those things
which had else wrecked my life.
Make me fruitful by living to that love,
my character becoming more beautiful every day.
If traces of Christ's love-artistry be upon me,
may he work on with his divine brush
until the complete image be obtained
and I be made a perfect copy of him,
my Master.
O Lord Jesus, come to me,
O Divine Spirit, rest upon me,
O Holy Father, look on me in mercy
for the sake of the well-beloved.
via The Valley of Vision: A collection of Prayers & Devotions
Here are a couple quotes from R.C. Sproul's book. Holiness of God
We tend to have mixed feelings about the holy. There is a sense in which we are at the same time attracted to it and repulsed by it. Something draws us toward it, while at the same time we want to run away from it. We can't seem to decide which way we want it. Part of us yearns for the holy, while part of us despises it. We can't live with it, and we can't live without it.
Access to the Father is ours. But we still must tremble before our God. He is still holy. Our trembling is the tremor of awe and veneration, not the trembling of the coward or the pagan. We are to fear God not with a servile fear like that of a prisoner before his tormentor but as children who do not wish to displease their beloved Father.
Holiness of God
is free on Kindle right now. If you haven't read it I highly recommend it. If you have read it I recommend reading it again. It's a great book.
William Lane Craig gives a talk on the exclusive nature of Christianity. Do all roads lead to God?
In Greg Koukl's booklet Jesus, The Only Way: 100 Verses
Greg gives 100 verses from the Bible that show why Christians believe that Jesus is the only path that leads to God. Koukl gives the following 9 reasons in the book
Reason #1: Jesus Is the Only Source of Salvation for the World
Reason #2: Jesus Is The Father's Choice
Reason #3: Rejection of Jesus is Rejection of the Father
Reason #4: Rejection of Jesus Brings Judgment and Wrath; Belief in Jesus Rescues from Wrath
Reason #5: Jesus Is the One Who Provides Forgiveness from Sin
Reason #6: Many Imposters Will Claim to Provide Other Ways of Salvation
Reason #7: There Are No Other Alternatives for Salvation
Reason #8: All Nations Are to Be Given the Gospel
Reason #9: Jesus Will Be Man's Judge on the Final Day
David Platt starts off his book Radical
with a story comparing underground house churches he visited in Asia with his giant suburban American church. In America growth and wealth are signs of success in the church. But Platt claims that we are "molding Jesus into our image" as American, nice, middle-class, suburban Jesus. The danger in doing so could mean that instead of worshiping the Jesus of the Bible we "may be worshiping ourselves."
Platt writes to call Christians to consider the cost of discipleship and the cost of "nondiscipleship." He claims that American Christians are not bringing the gospel to unbelievers the way they should be. He write "While Christians choose to spend their lives fulfilling the American dream instead of giving their lives to proclaiming the kingdom of God, literally billions in need of the gospel remain in the dark."
The book was a lot easier to read than I expected before picking it up. It really interesting at times and the stories about real persecuted Christians make American Christians look silly when they claim to be persecuted because stores say "Happy Holidays" instead of "Merry Christmas." For those American Christians I would recommend this book.