If there is a God, why do we suffer? Why do some suffer while others don't?
CNN Belief Blog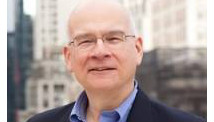 Editor's note: Timothy Keller is senior pastor of Redeemer Presbyterian Church in New York and author of The New York Times best-selling book "The Reason for God." His book for church leaders, "Center Church," will be published in September.

By Timothy Keller, Special to CNN
(CNN)–When I was diagnosed with cancer, the question "Why me?" was a natural one.
Later, when I survived but others with the same kind of cancer died, I also had to ask, "Why me?"
Suffering and death seem random, senseless.
The recent Aurora, Colorado, shootings — in which some people were spared and others lost — is the latest, vivid example of this, but there are plenty of others every day: from casualties in the Syria uprising to victims of accidents on American roads. Tsunamis, tornadoes, household accidents — the list is long.
View original post 785 more words
You can download J. I . Packer's classic Knowing God from Christianaudio.com for free.
When the need is great, love isn't love unless it actually does something . . . Jesus' death on the cross is an act of love only if it actually accomplishes something. It's not enough to say that it inspires us to do something. (pp. 94–95)

To use Bell's example of the courageous firefighters on 9/11, their sacrifice is a heroic act of love only because they were actually trying to rescue victims. If I race into a burning building to save a child's life, people will praise me for my selfless love for others. But if the child is standing in a warm blanket beside me, it would be foolish for me to say, "Look how much I love you!" and run into the flames. Likewise, the cross is the greatest act of foolishness—not the greatest act of love—unless it actually rescues us. No rescue, no love. No love, no example. (p. 102)

If we think that a cross which only inspires is nevertheless an act of love, then we must not think that we need much help.
via Andy Naselli